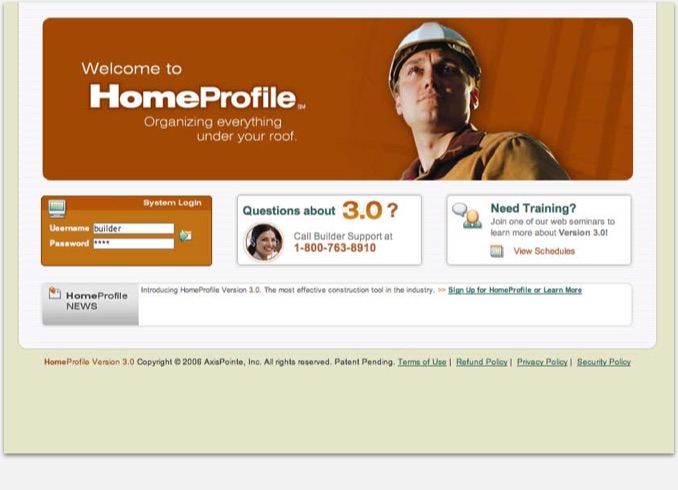 HomeProfile 3.0 The HomeProfile System was a robust SAAS web solution to help developers and builders document and store all relevant data for homes that they build. This information is then made available to the homeowner through the MyHomeProfile System, giving customers a one stop shop for any information pertaining to the home, such as subcontractors, warranties, home specs, etc.

This project was a complete redesign of the prior HomeProfile application. Being the early 2000s, design tools weren't what they are today. My designs were mostly laid out on paper as pencil sketches. I had a stack of papers about an inch thick. I would bring those designs to review meetings and iterate on them in real-time using the nearest pencil. Often I would photocopy a particular sketch to maintain the original, while I would write over the copy with pen, depicting the change requests and feedback. I would then make those changes on the paper sketch.

Once a sketch was near final, I would work side by side with the creative director to bring it into photoshop and work on visual design. This application was enormous. What is depicted here is only a fraction of the pages I designed.
CompanyAxisPointe RoleDesign Lead
IXD
IA Year 2005 - 2007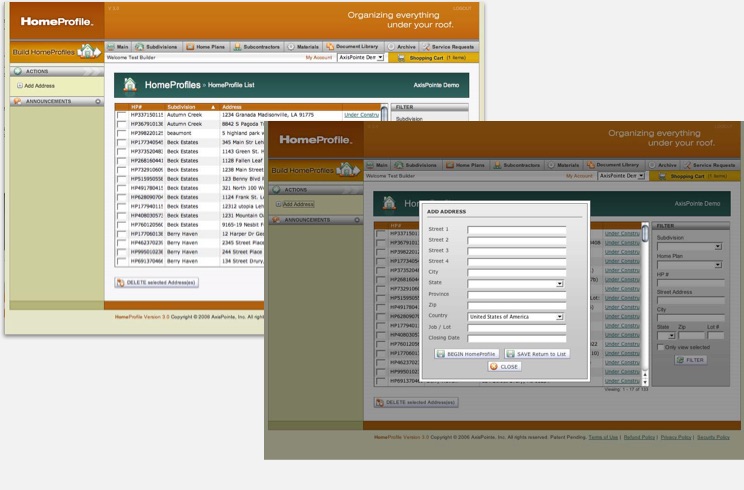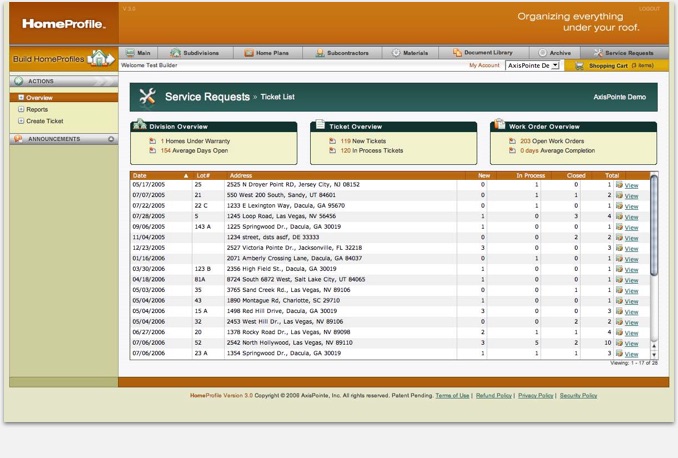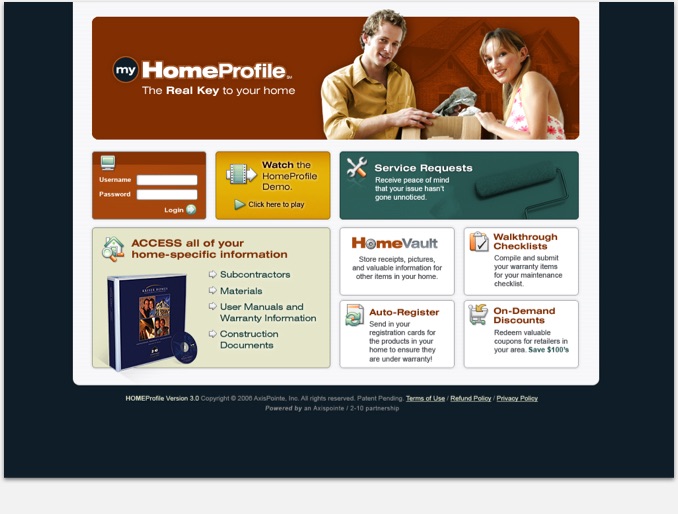 MyHomeProfile System The MyHomeProfile System was the homeowner portal, where customers could access their warranty information and submit service requests directly to the manufacturer. This follow the same design process as HomeProfile 3.0.