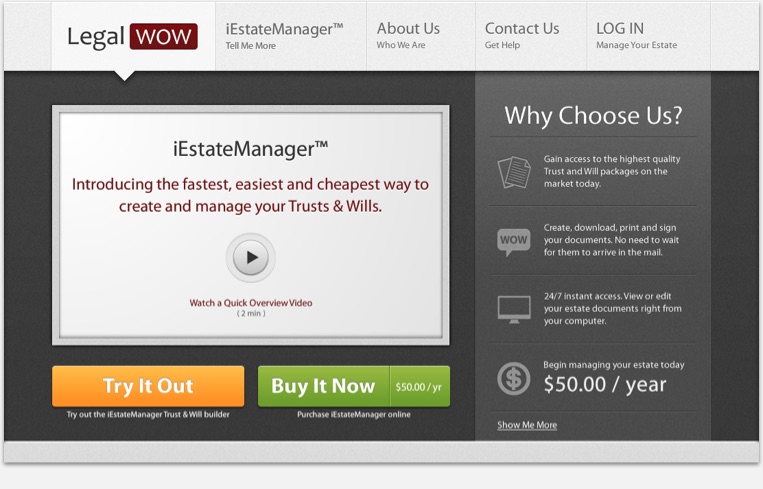 LegalWOW! LegalWOW was a web based tool that allowed users to create a Trust or Will, print it out, and store it digitally. Version 1 of LegalWow launched back in 2009, but had a short life span. I began an overhaul to the UI, but unfortunately, it never saw the light of day.
CompanyContract RoleInteraction Design
Visual Design
Layout / IA
Front-End Dev Year 2009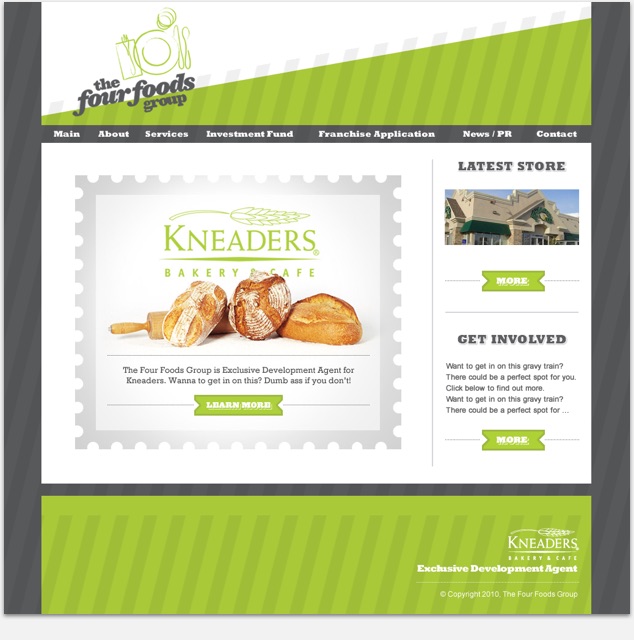 Four Foods Group The Four Foods Group static site designed and built to inform potential investors of the services FFG offered as well as recent News. It offered access to an online franchise application and contact info.
CompanyContract RoleInteraction Design
Visual Design
Layout / IA
Front-End Dev Year 2010