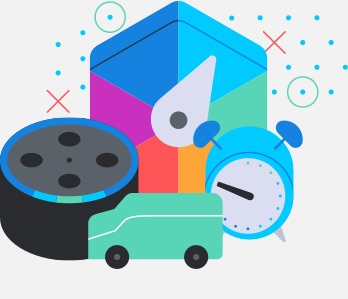 Gadget Skill API The Gadget Skill API is an interface that allows a Skill to communicate with an Echo Button. I was responsible for defining the enablement process of the API through the Alexa Skills Toolkit.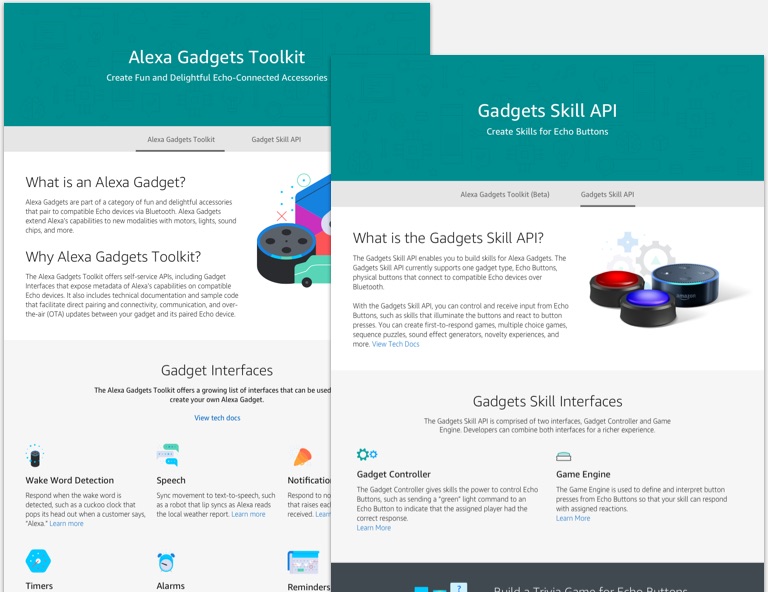 Echo Button Simulator As a part of the Alexa Skill API, I was tasked with designing the Echo Button simulator, which allows developers to simulate any Echo Button Skill experience from within the ASK Skill Builder. Although on the surface this may seem like an easy UI addition, there is vast complexity under the surface that had to be accounted for in the CX. Additionally, the team that owned the simulator had inherited the code recently and making such a drastic change to the layout of the simulator would require us to re-architecture the codebase to make it more modular. I worked closely with our lead developer for this project and together we were able to sell the changes we had in mind and help build the changes in, which made the simulator extensible so that other teams could easily plug right into the code using modules. This required close collaboration, reviews, buy in, and sign off from both the Alexa Skills Kit team and the Simulator Team.
Echo Button Skills In addition to helping define best practices for Echo Button Skills, I was also responsible for defining how Echo Button skills would be exposed within the Alexa Skill Store detail page so that customers understood whether or not a Skill worked with Echo Buttons. If it was a game, customers also needed to know how many players the Skill supported.. This required close collaboration with the Skill Store designers and the Alexa Skills Kit Team.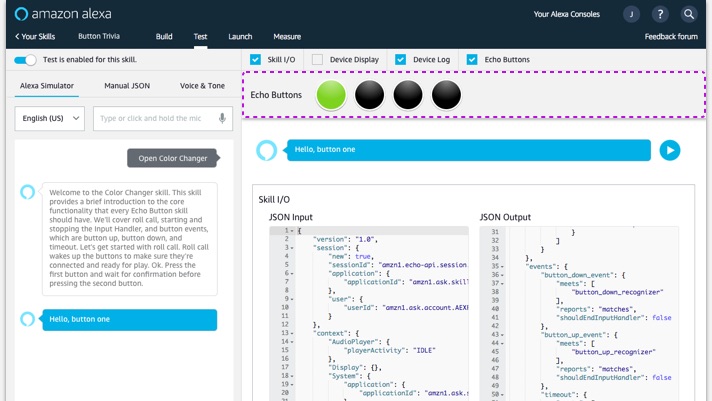 Gadget Registration In order to gain access to the APIs to to allow a Gadget to communicate with an Echo device, the Gadget first had to be registered. I was responsible for designing the Gadget flow within the Alexa Voice Services (AVS) registration process. This required deep collaboration with the AVS designers and developers. Since we were adding an additional product type that did NOT have Alexa Built in, I worked with the AVS team to update the messaging on the AVS registration flow so that it was more inclusive of other products, not just "Alexa Built-In" products.